About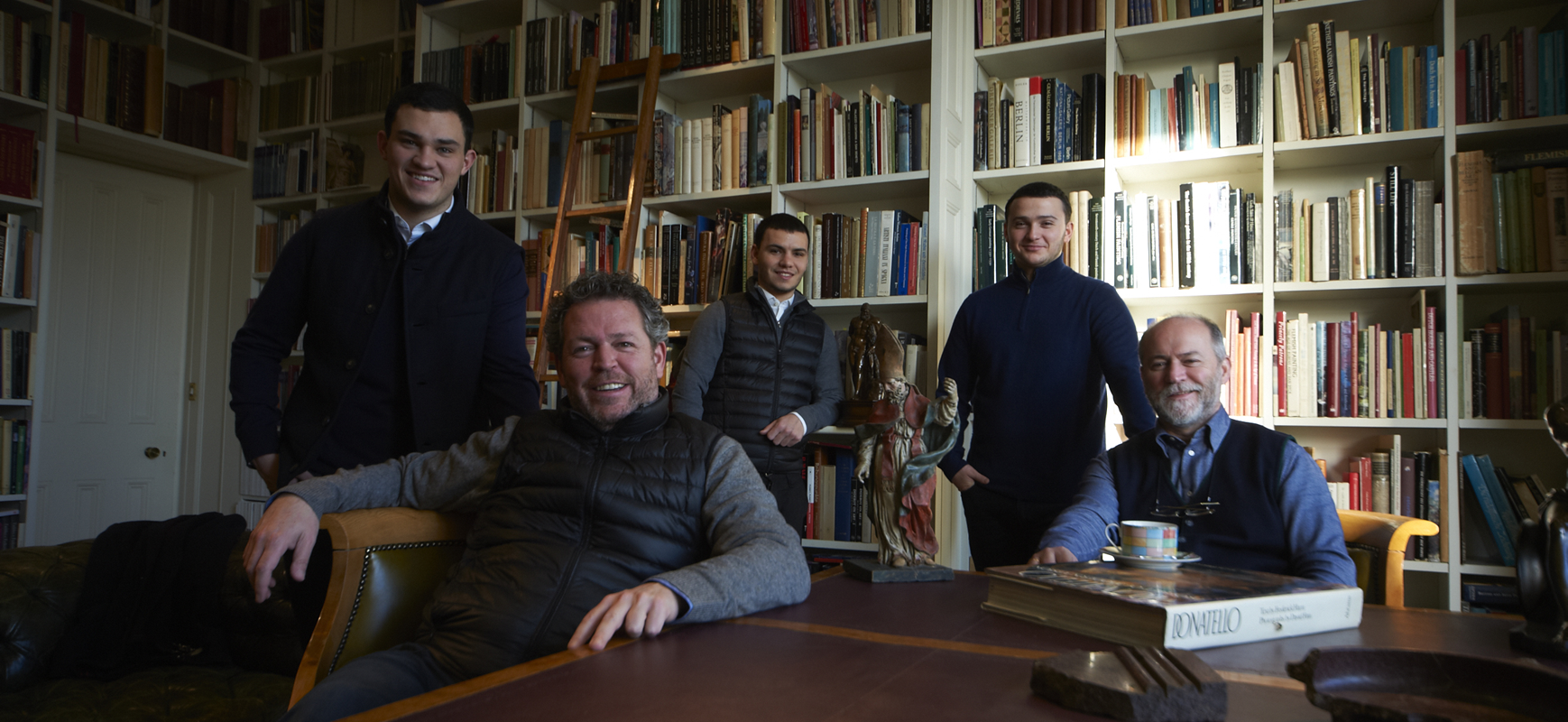 Tomasso was founded in Leeds, Yorkshire, in 1993, by brothers Dino and Raffaello Tomasso. Today, they head the gallery alongside the next generation of the Tomasso family. They specialise in European Sculpture, Master Paintings and Ancient Art, and are recognised internationally for their particular expertise in European Renaissance bronzes.

Dino and Raffaello have promoted and supported, through loans and exhibitions, major international institutions and significant sales have been made to some of the world's most prestigious museums, including the Bode Museum, Berlin; The Liechtenstein Collection, and the Kunsthistorisches Museum, Vienna; the Metropolitan Museum of Art, New York; the Yale Center for British Art and the Art Institute of Chicago.

Their first London gallery opened in 2010. Today, they operate from Bardon Hall in Leeds and from Marquis House, on London's Jermyn Street, located at the heart of St James's, for centuries the home of some of the world's leading art galleries.

In over 25 years, Dino and Raffaello have made major rediscoveries in the fields of European Sculpture, Master Paintings, and Ancient Greek and Roman Sculpture, collected in Tomasso Brothers' anniversary publication XXV.

Dino and Raffaello continuously support British and international museums and cultural institutions through sponsorship and the loans of artworks, such as for the seminal Hans von Aachen: Court Artist in Europe exhibition at Prague Castle in 2010. In 2012, they contributed to the realisation of the landmark exhibition Bronze at the Royal Academy of Arts in London. More recently, they sponsored the exhibitions Blood and Tears: Albrecht Bouts and the Image of the Passion at the Suermondt-Ludwig Museum in Aachen, Lost Treasures of Strawberry Hill at the Strawberry Hill House Trust in London, SOLD! The Great British Antiques Story at the Bowes Museum in County Durham, and Bertoldo at the Frick Collection in New York.

The gallery has been part of work placement schemes for Art History undergraduates at the University of Leeds and the University of Leicester, where Dino and Raffaello have also made donations towards a History of Art Scholarship.

They are regular exhibitors at TEFAF Maastricht, and periodically hold exhibitions in their London gallery and in New York City.